Tybalt the Bat: Moving Back East
Day 1: Glendale, CA to Willcox, AZ
22 Jun 2007
Rest stop on I-10 East of Redlands, CA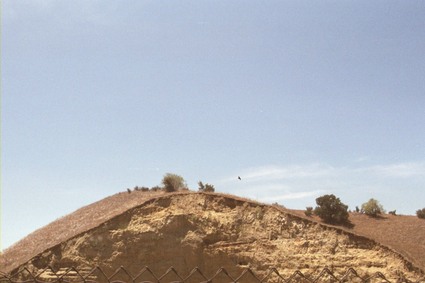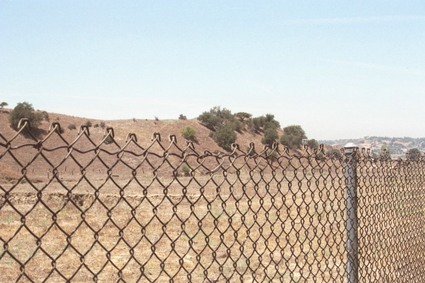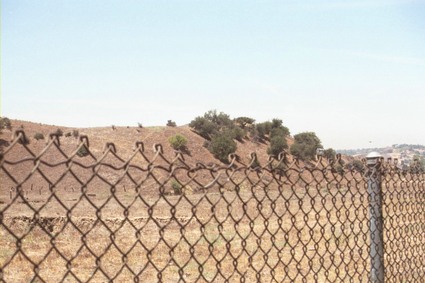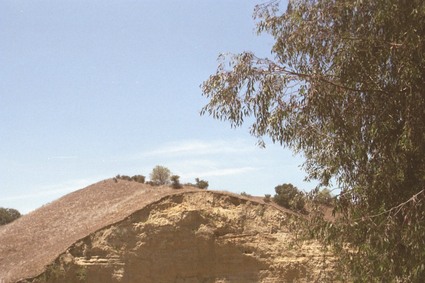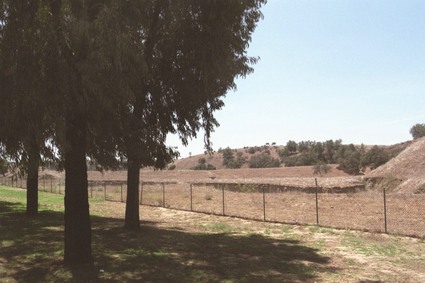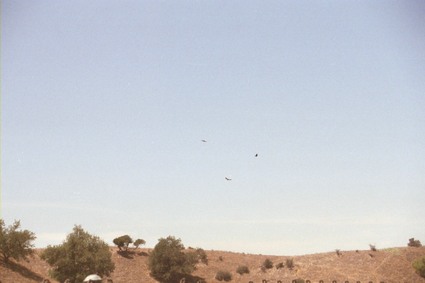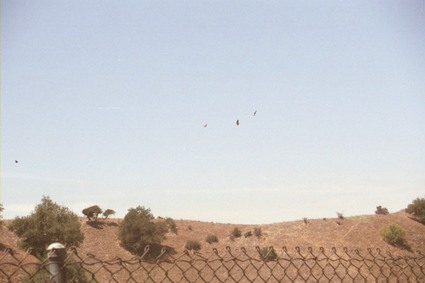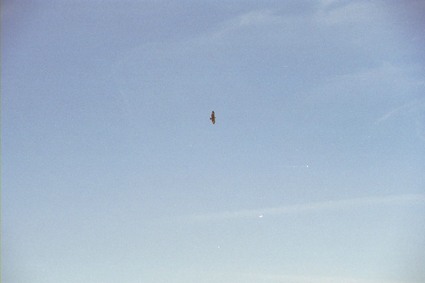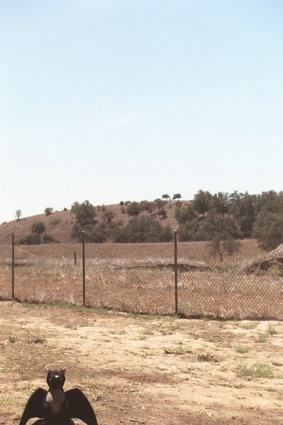 Near Whitewater, CA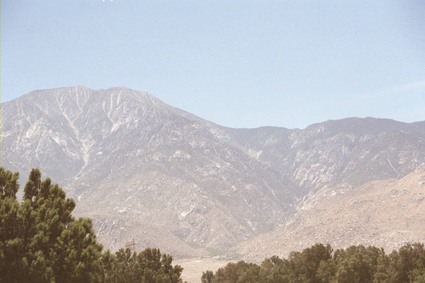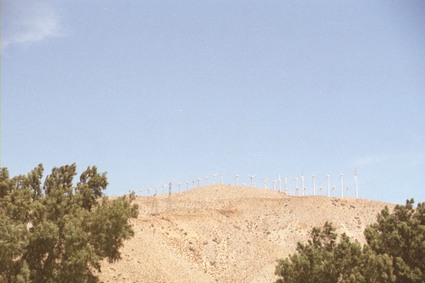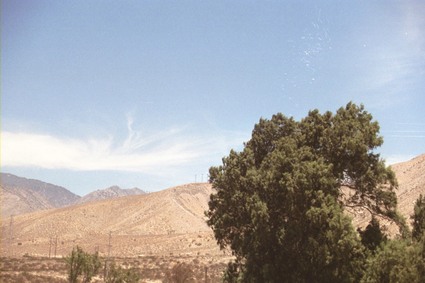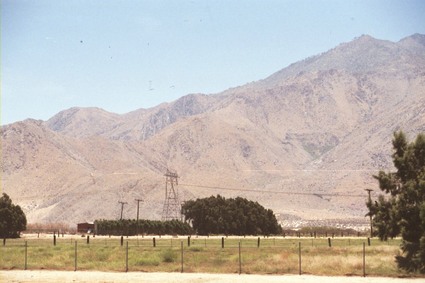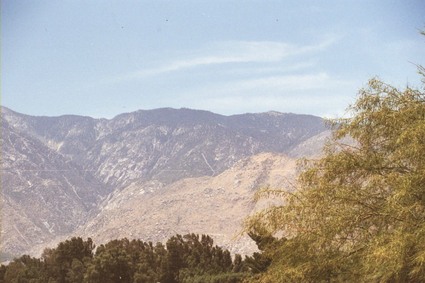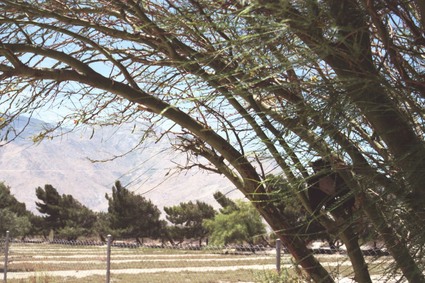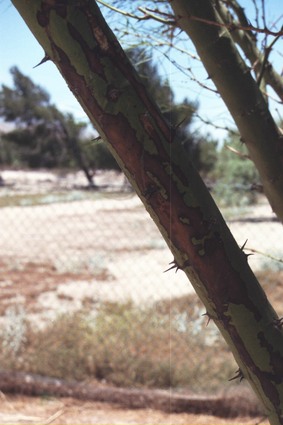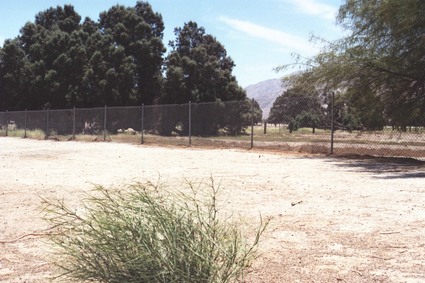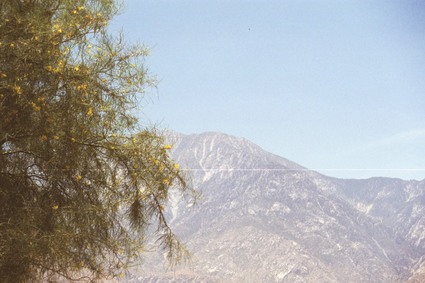 Cactus City, CA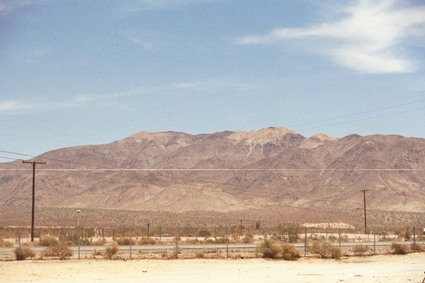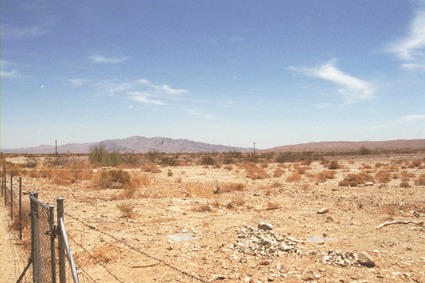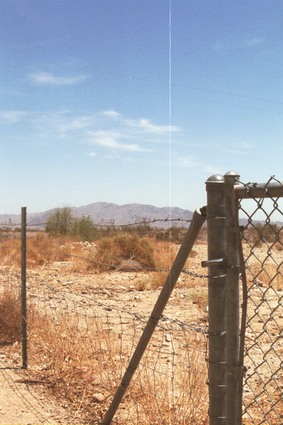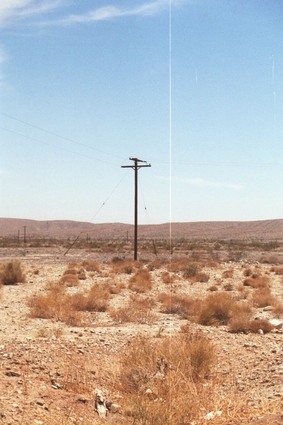 Wiley's Well, approx. 20 miles west of Blythe, CA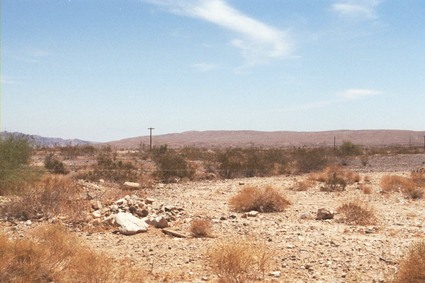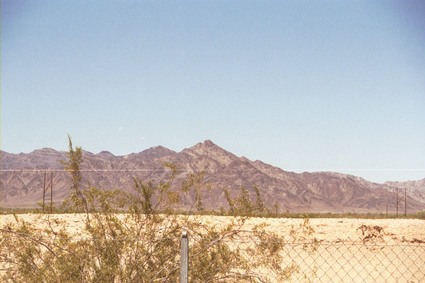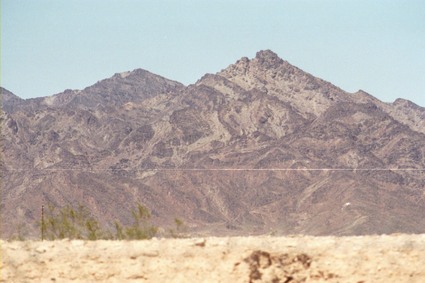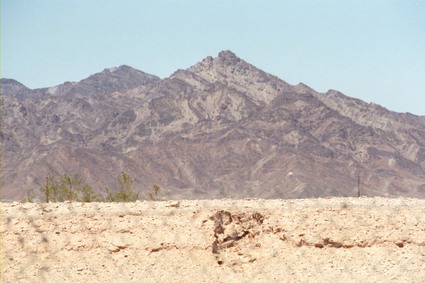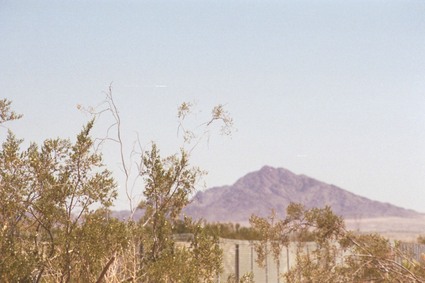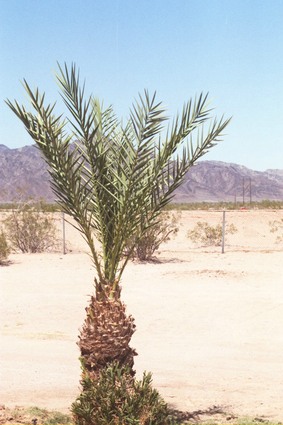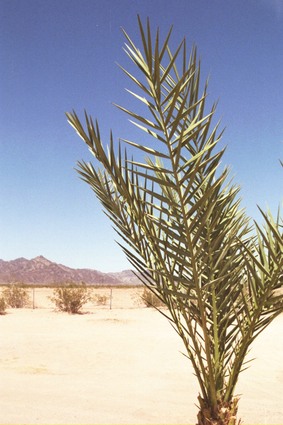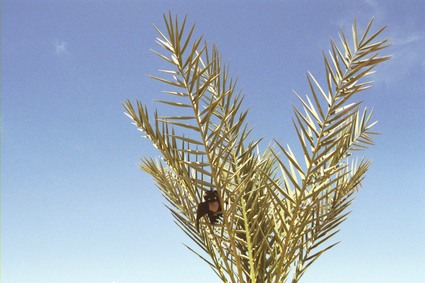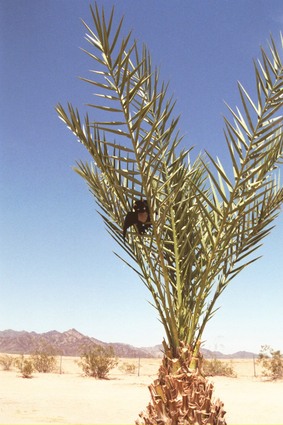 20 miles west of Buckeye, AZ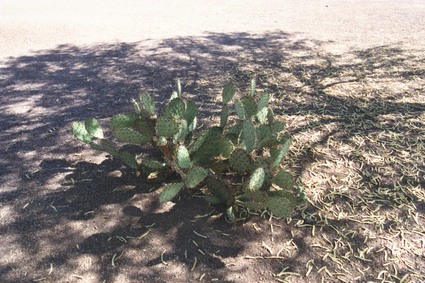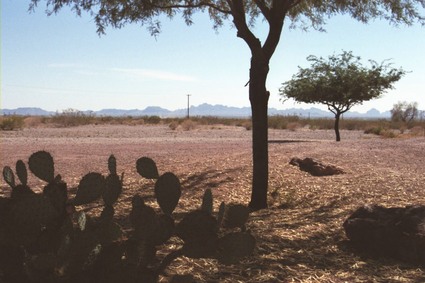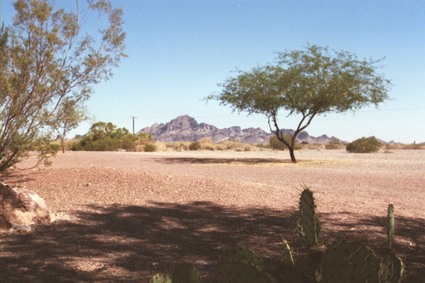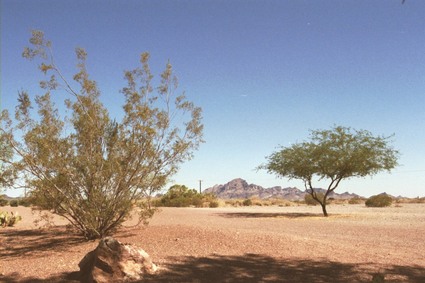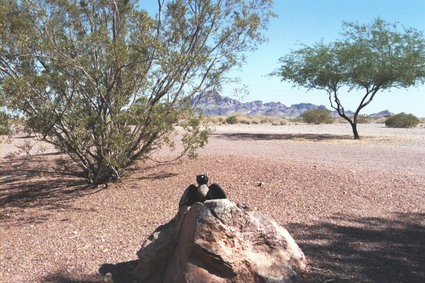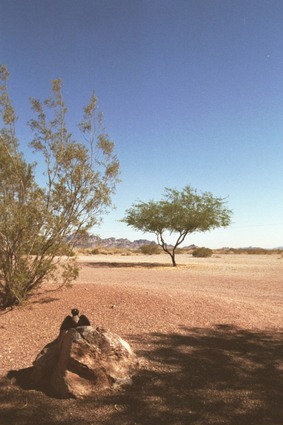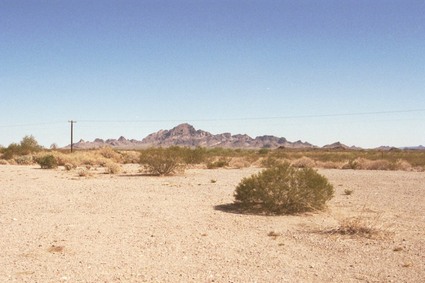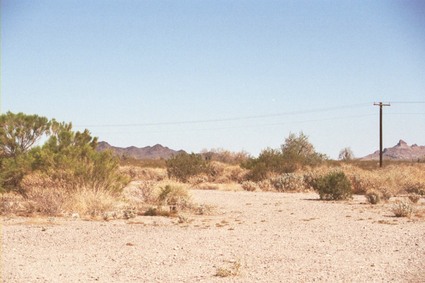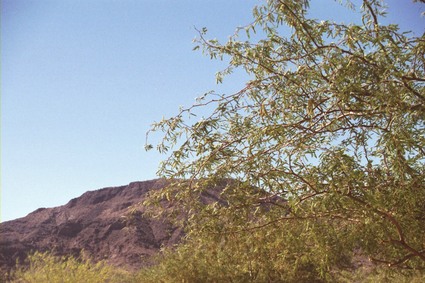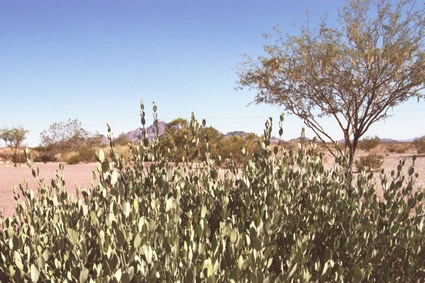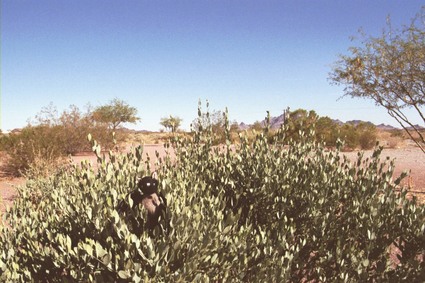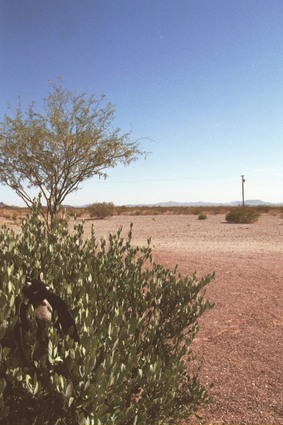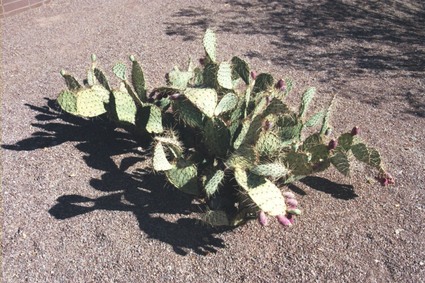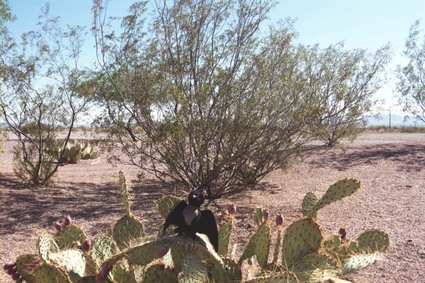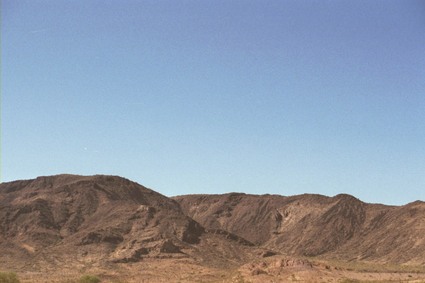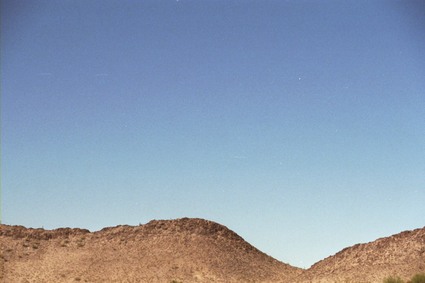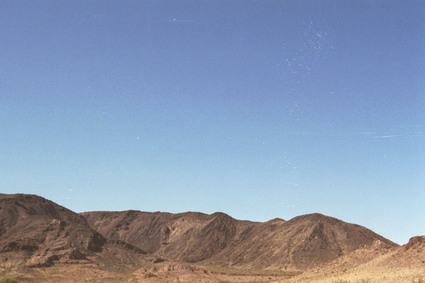 Buckeye, AZ
Buckeye is a small town just on the west side of Phoenix where my Grandma Agler spent several years of her childhood. Since it was right on my route, I stopped to take a picture of Tybalt at the welcome sign to the town.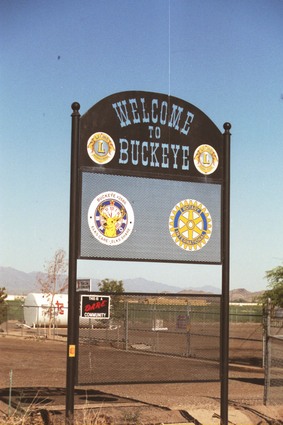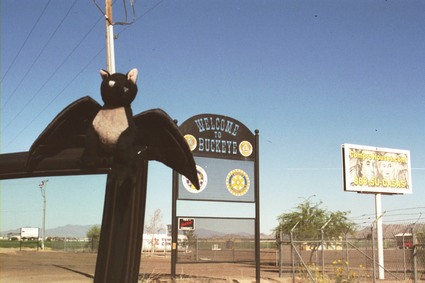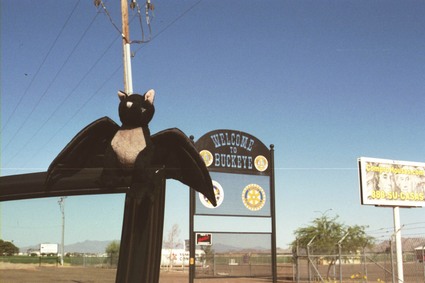 Picnic area on I-8 E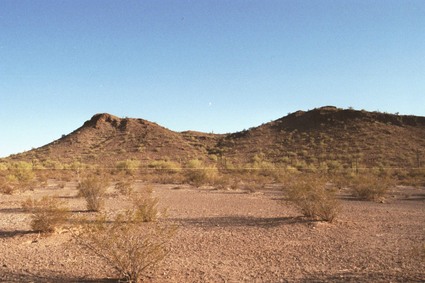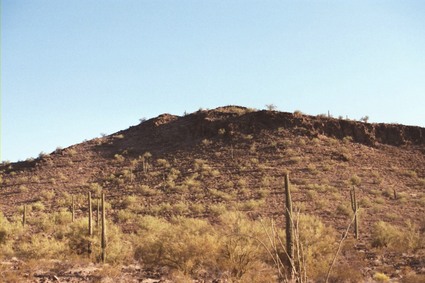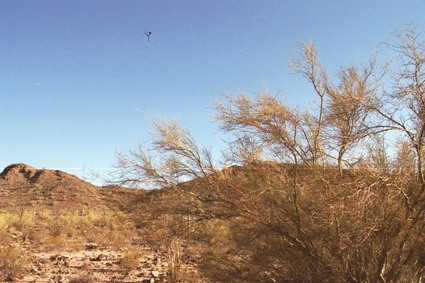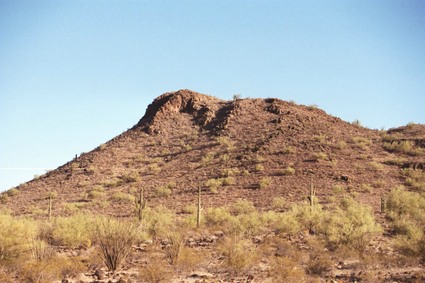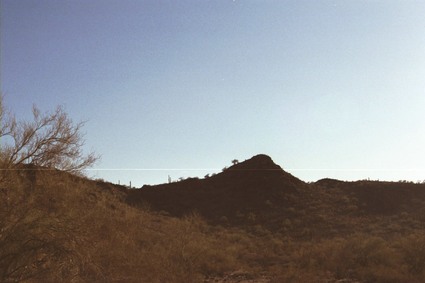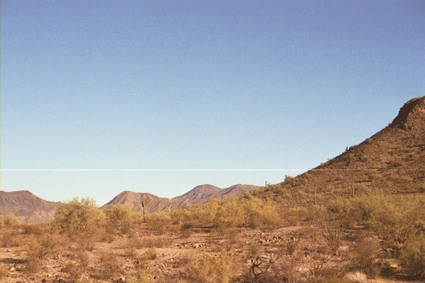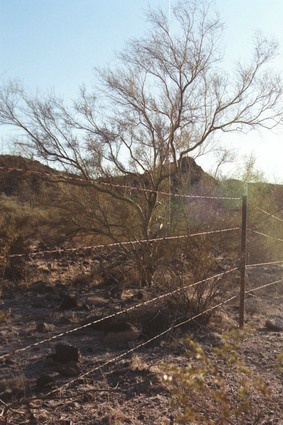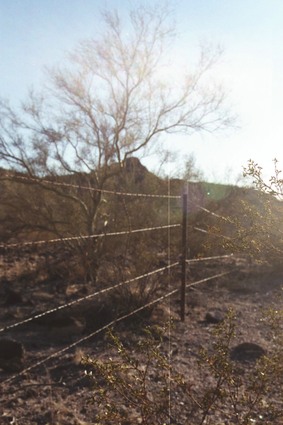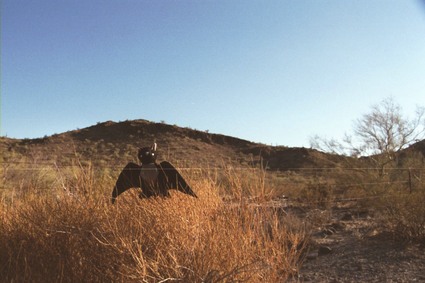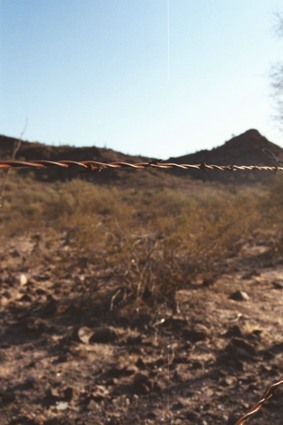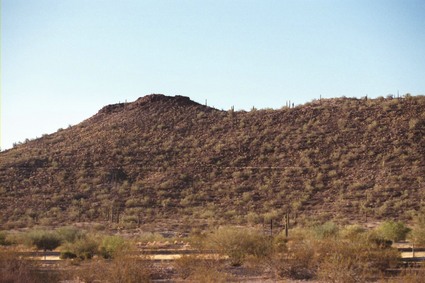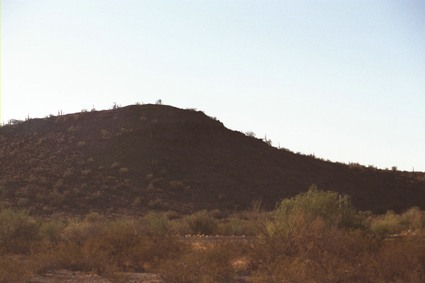 Day 2: Willcox, AZ to Ozona, TX
23 Jun 2007
Rest stop just to the west of Las Cruces, NM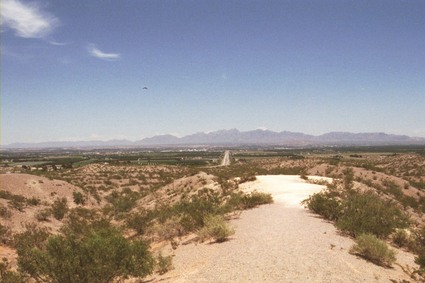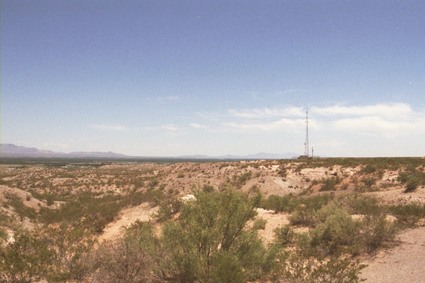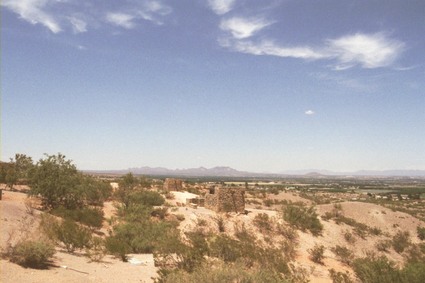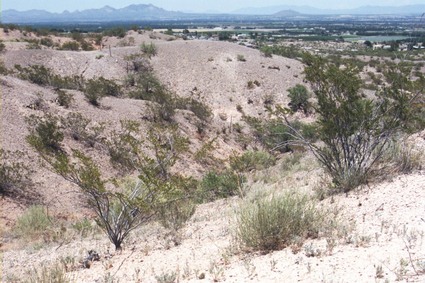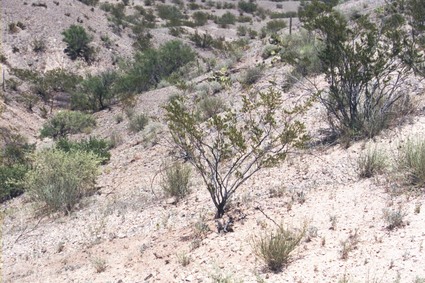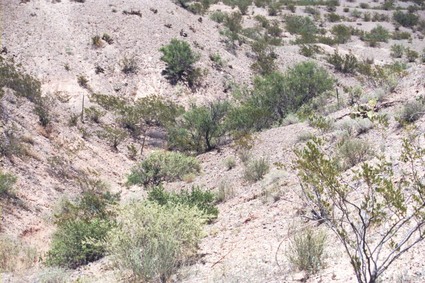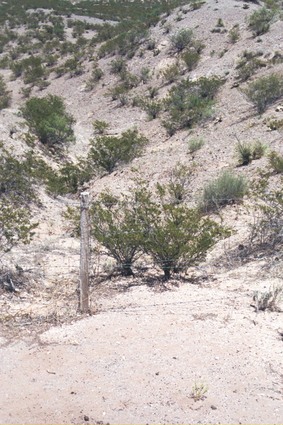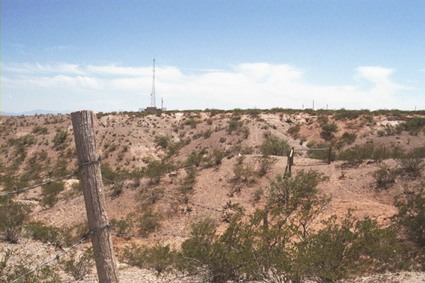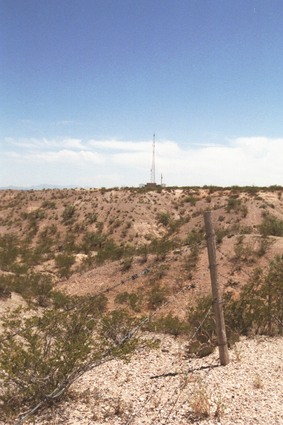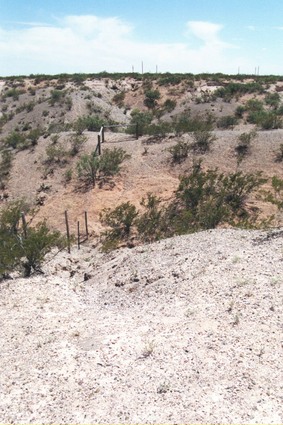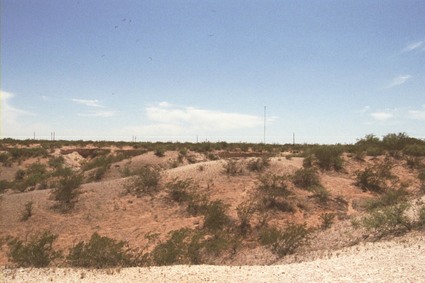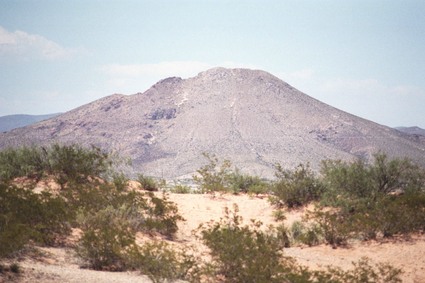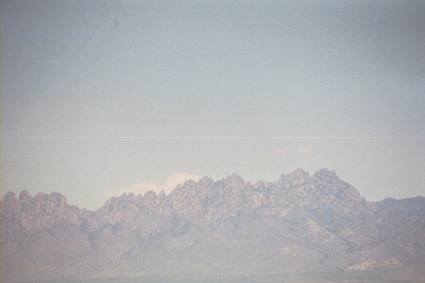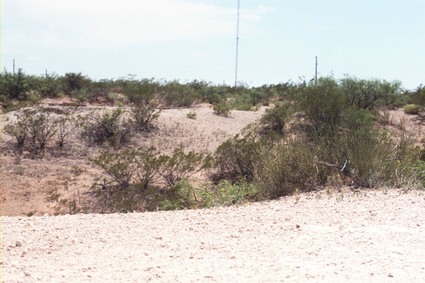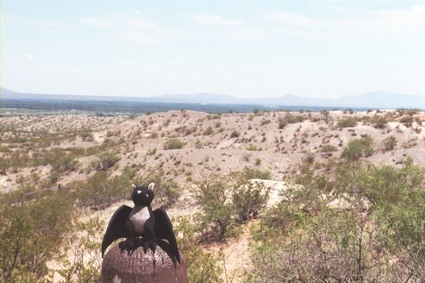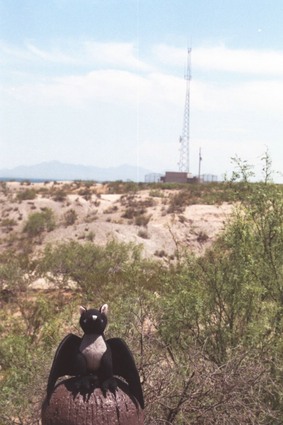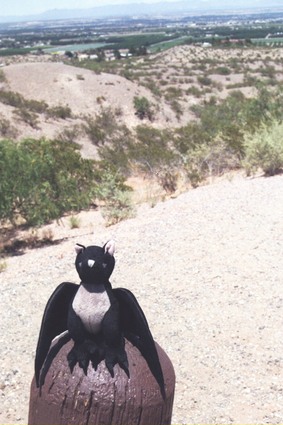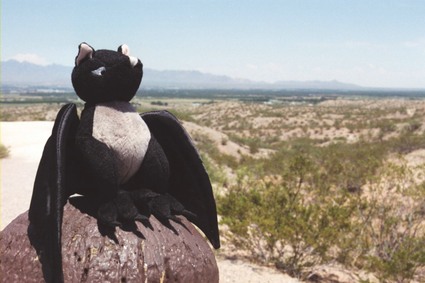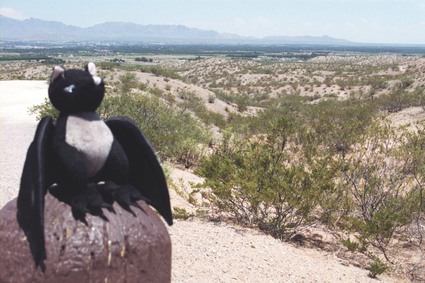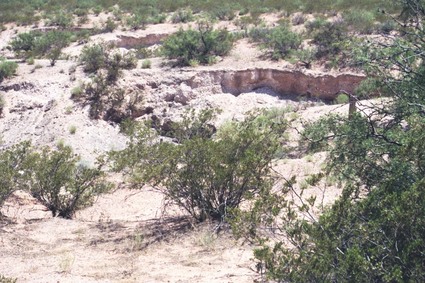 Fabens, TX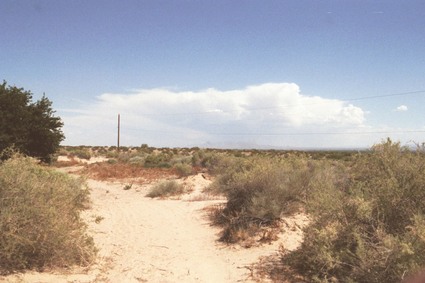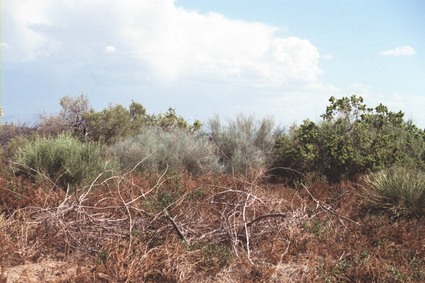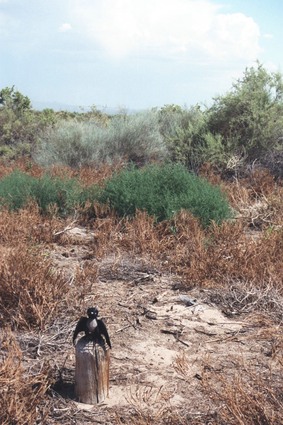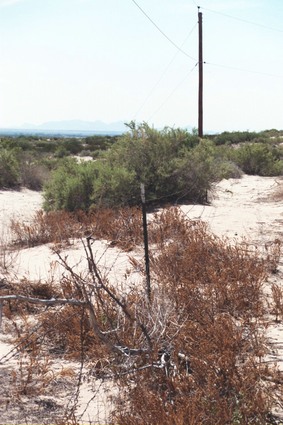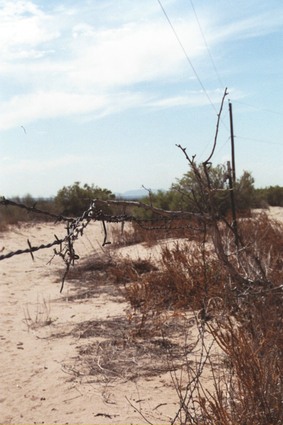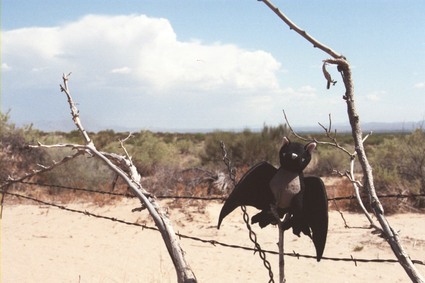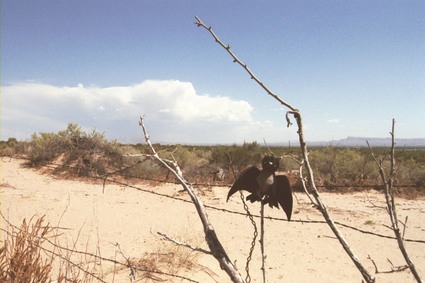 Picnic area west of Sierra Blanca, TX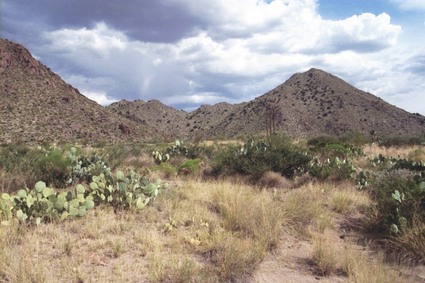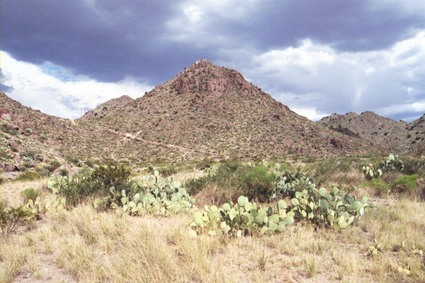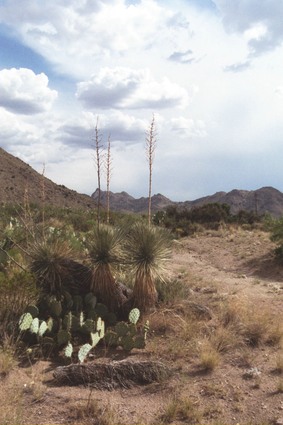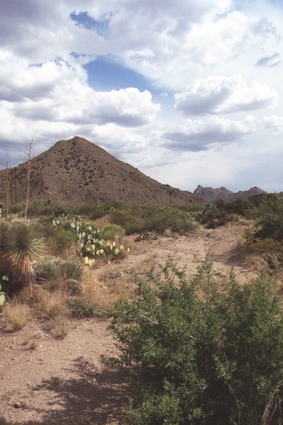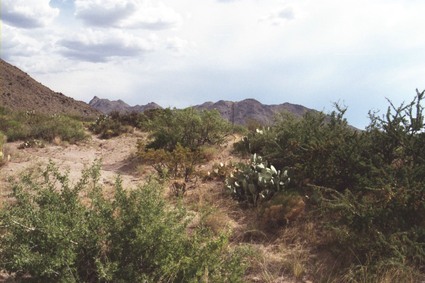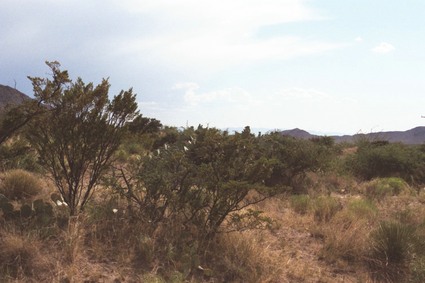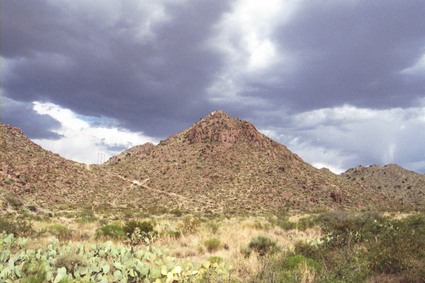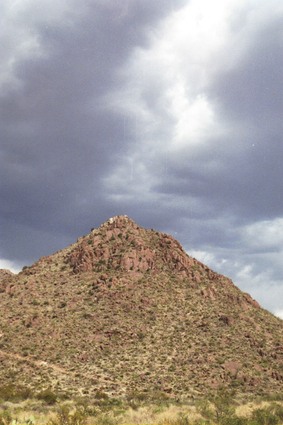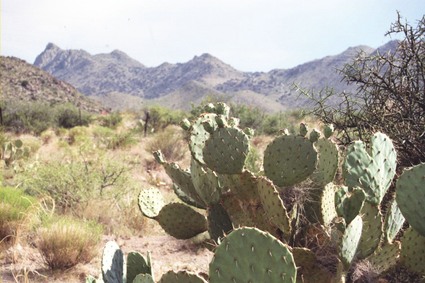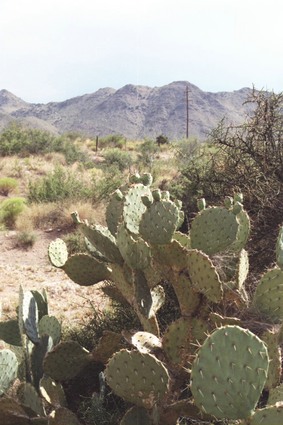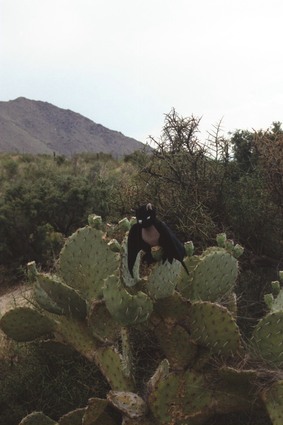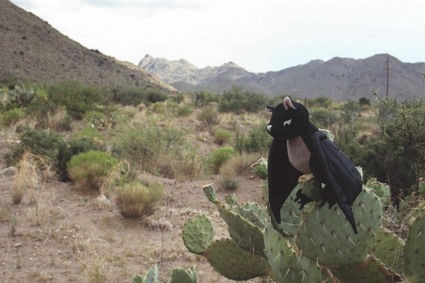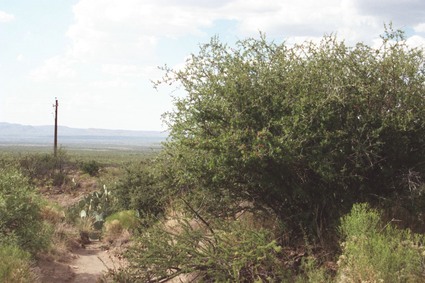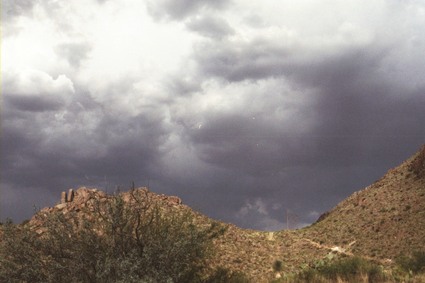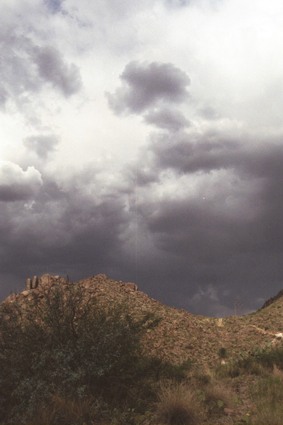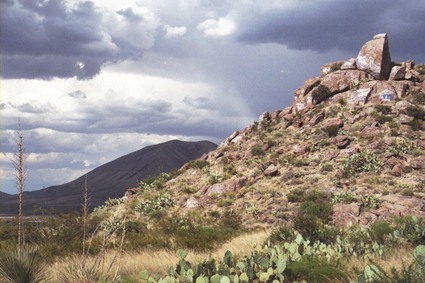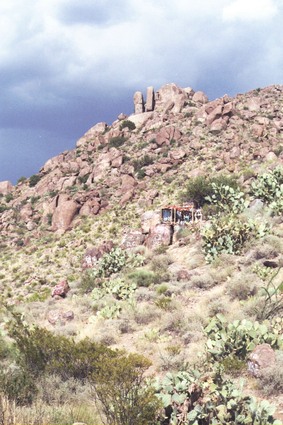 Van Horn, TX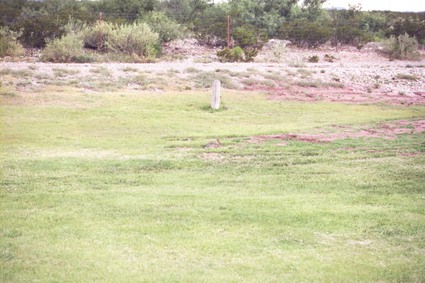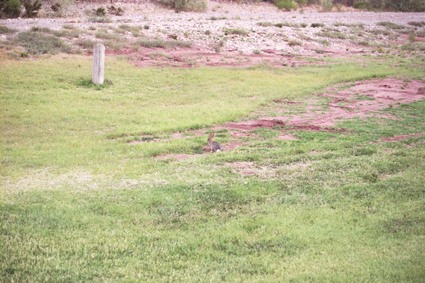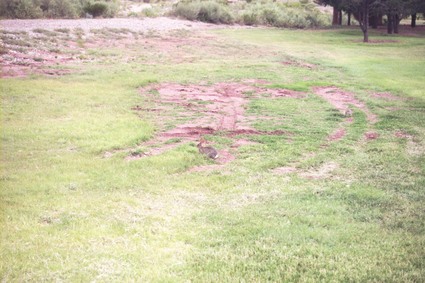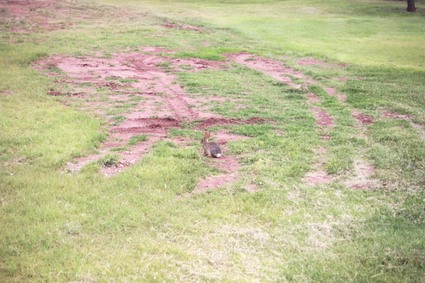 Day 3: Ozona, TX to Austin, TX
24 Jun 2007
This was a half day drive, and I don't have any pictures. I stayed with my friend Kelly (a.k.a the most adorable Reaver ever); I got into Austin around lunchtime, so Kelly, her roomate, and I went out to lunch, and then they showed me around downtown Austin. We ended up at a CD store. As I was on my way up to the counter to pay, Kelly's roommate asked me what I was getting. I held up my copies (well, soon, to be my copies) of Rum, Sodomy, & the Lash and Hell's Ditch, and she nodded knowingly. Of course you like The Pogues
Day 4: Austin, TX to Benton, AR
25 Jun 2007
No pictures from this day, mostly because it rained very, very heavily for most of my drive out of Texas. We're talking slow way down, wipers on full still not quite clearing the windshield, full concentration on the road downpour.
Day 5: Benton, AR to Knoxville, TN
26 Jun 2007
Loretta Lynn & Hank Williams rest area on I-40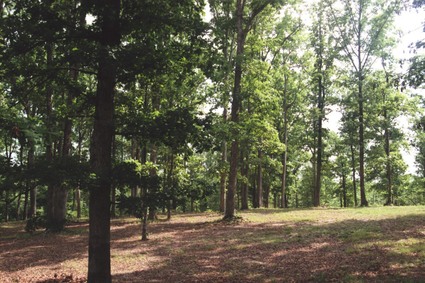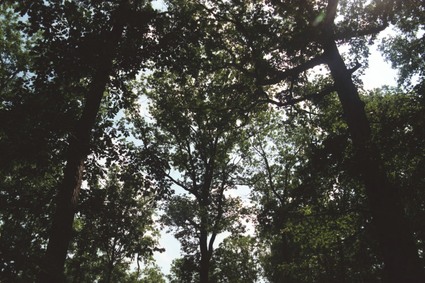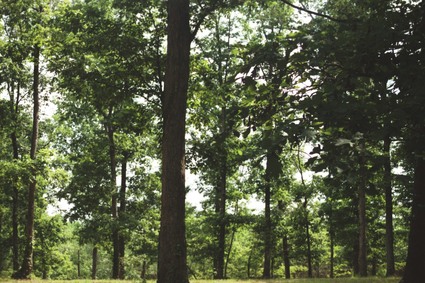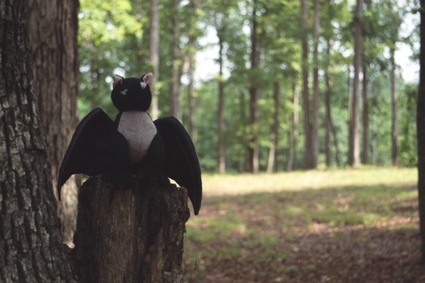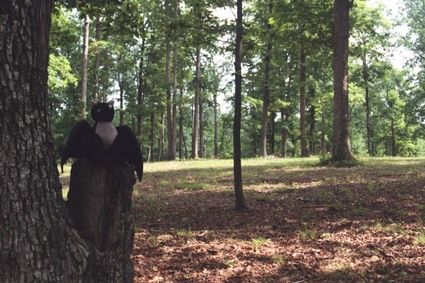 Day 6: Knoxville, TN to Hyattsville, MD
27 Jun 2007
I-81 in southern VA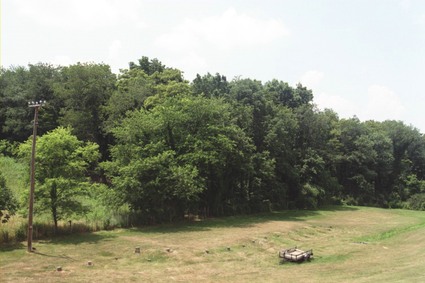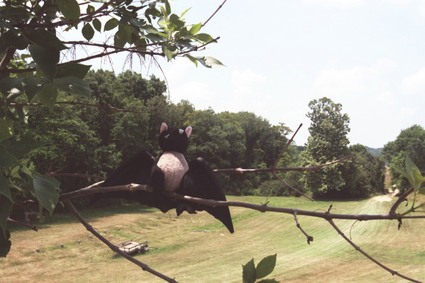 I-81 in central VA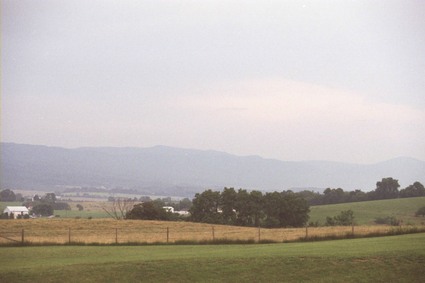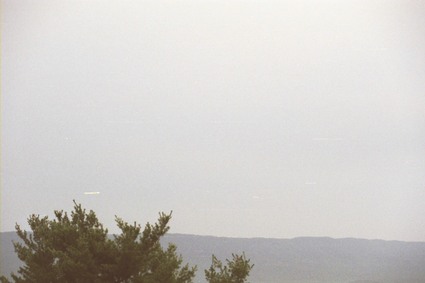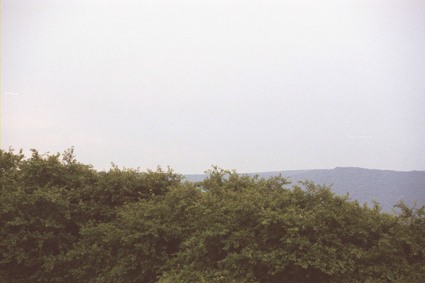 ---
©2007 by Peter Eichman. All rights reserved.