Ellipsis Photo Artwork ... Miscellaneous
Three Sins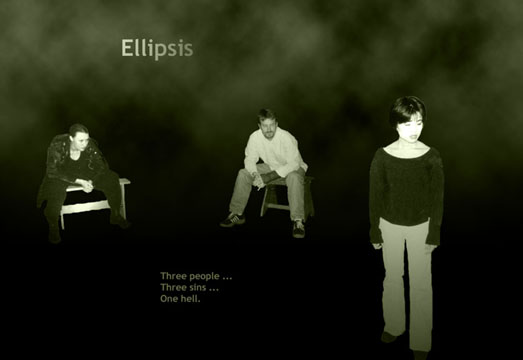 Starting with an early photo, I provided the three people with a new setting.
---
Turn Away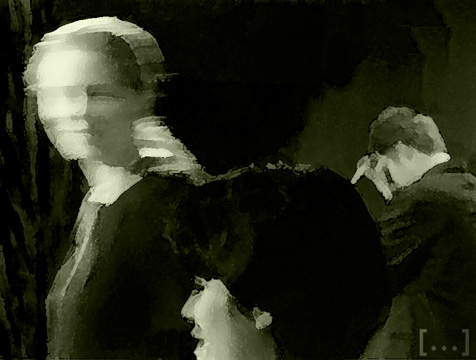 Fun with Photoshop's watercolor filter ;-)
---
Estelle in Red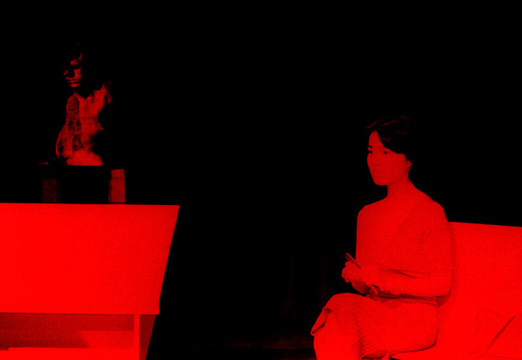 Actually shot using a red filter on the camera;
I just used Photoshop to clean up the contrasts a bit.
---
No Exit?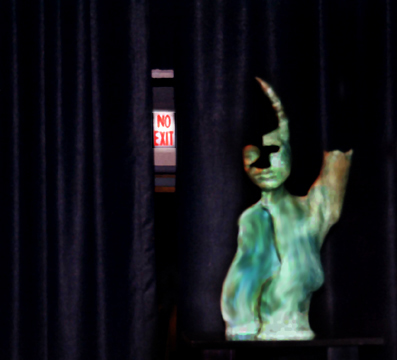 Hmm...
---
Demon Kelley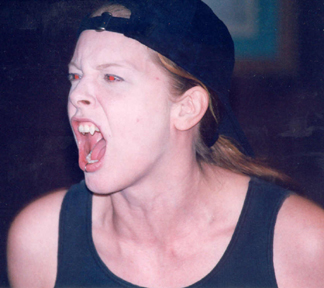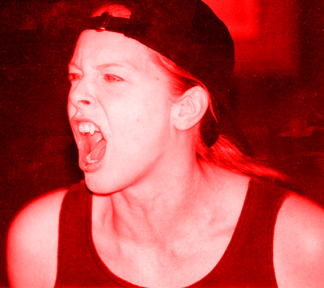 Do not annoy the director!
---
Images ©2002 by Peter Eichman. All rights reserved.